Working with clients, I always need important website info. Most of the time I get the question back, "where would I find that"? A conversation usually follows about how, when and where that information might be. Sometimes a client just can't find it and we have to go back to the hosting company. Its TIME TO ORGANIZE your WordPress Info!
So, I've developed a downloadable form ( I was inspired by another form I found on Template Monster) for all of that info, that you can fill in on your computer using Adobe Pdf reader, then save to your computer or print out and file away for safe keeping. I want you all to have it, its important to keep that info!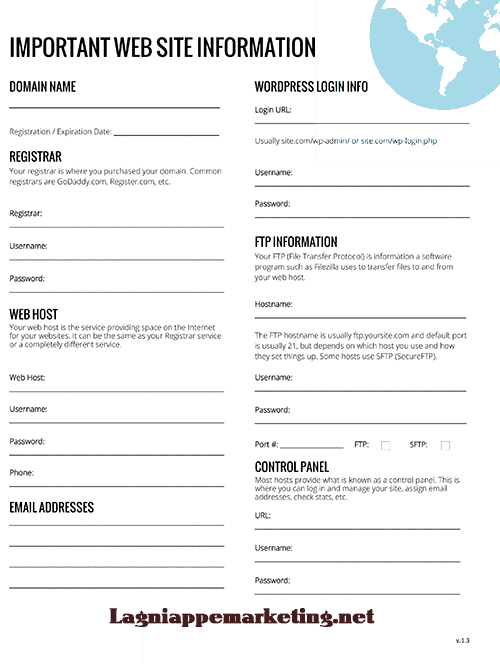 All of this info is found usually in the welcome letter AND FOLLOW UP emails from your host. This form gives you a convenient place to save all of that info so that when your designer/developer needs it you can just email the form to them . And you can update the form with new passwords and information as necessary when you change hosts or update your passwords. Keep one for each site you maintain. You'll be glad you did!